We would like to reward your generosity by giving you a gift for your donation. Look at our different levels below.  If your not interested in a gift click here to make your Tax Deductible Donation.
Level I
Donate $20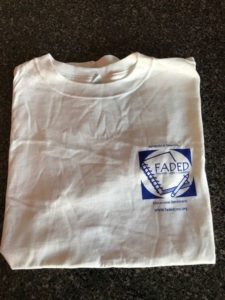 Get a T-shirt
All Donations are Tax – Deductible
T-shirt is Pre-Shrunk 100% cotton, short sleeves, round neck line, machine wash warm. Item available in white only, sizes S, M, L, and XL – FADED's Logo is located at top left hand side of shirt.
Level II
Donate $30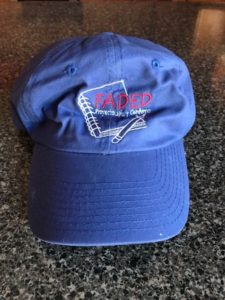 Get a hat
All Donations are Tax – Deductible
Hat is only available in blue, red and white embroidered logo is in center, one size fits most, FADED Website printed in back
Level III
Donate $40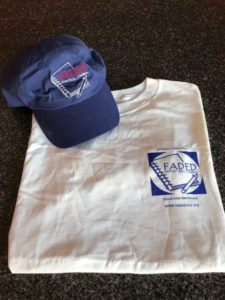 Get level l & ll
All Donations are Tax – Deductible
Level IV
Donate $60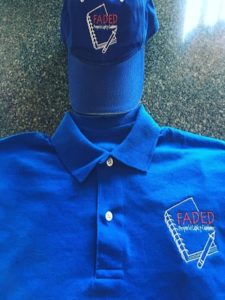 Get level lll and an Umbrella
All Donations are Tax – Deductible
Level V
Donate $100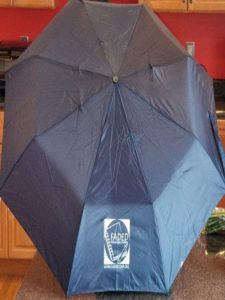 Get level lV & a notebook and pencil
All Donations are Tax – Deductible
Notebook is a Sewn Composition book, Wide Rule, Size 196.85 x 241.3mm (7.7" x 9.5"), 144 sheets, exclusively design by Industria Nigua in the Dominican Republic (Cuadernos Apolo), with FADED's Logo as cover and beautiful school pictures in the back
Pencil made from high quality wood, #2 with eraser top, available only in blue
Bronze Level
 Donate $200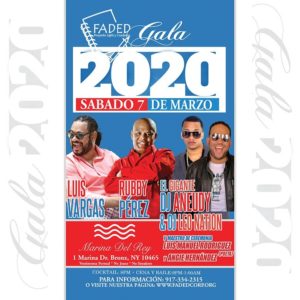 Get a ticket to attend FADED's Gala 2020 (valid for one person only)
All Donations are Tax – Deductible
Silver Level
 Donate $300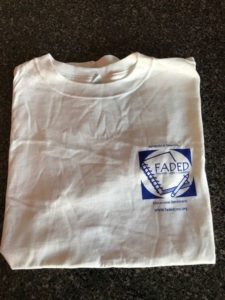 Get one (1) ticket to attend FADED's Gala in 2020 (valid for one person only), a t-shirt, a hat, and the exclusive FADED's notebook and pencil
All Donations are Tax – Deductible
Gold Level
Donate $400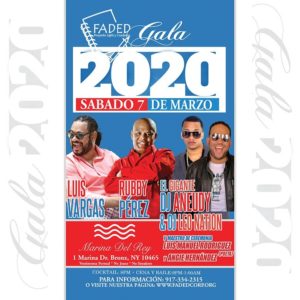 Get two (2) tickets to attend FADED's Gala in 2020 (valid for two people only)
All Donations are Tax – Deductible
Platnium Level
Donate $500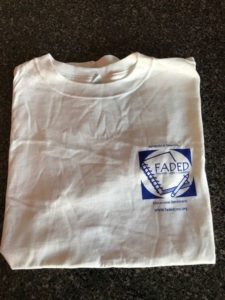 Get two (2) tickets to attend FADED's Gala Saturday In 2020 (valid for two people only), a t-shirt, a hat, and the exclusive FADED's notebook and pencil
All Donations are Tax – Deductible
V.I.P Level
 Donate $1,000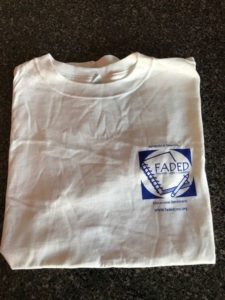 Get five (5) tickets to attend FADED's Gala In 2020 (valid for five people only)
All Donations are Tax – Deductible
Friends of F.A.D.E.D Level (Ultimate) Donate $2,000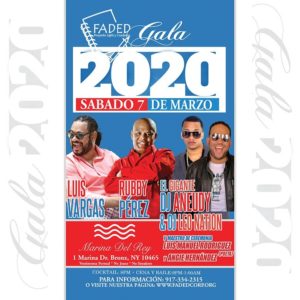 Get five (5) tickets to attend FADED's Gala In 2020 (valid for five people only), a t-shirt, an umbrella, a hat, the exclusive FADED's notebook and pencil, and become a FADED Friend (your name or your company's name will be part of FADED website listing
All Donations are Tax – Deductible
T-shirt is Pre-Shrunk 100% cotton, short sleeves, round neck line, machine wash warm. Item available in white only, sizes S, M, L, and XL – FADED's Logo is located at top left hand side of shirt
Hat is only available in blue, red and white embroidered logo is in center, one size fits most, FADED Website printed in back
Notebook is a Sewn Composition book, Wide Rule, Size 196.85 x 241.3mm (7.7" x 9.5"), 144 sheets, exclusively design by Industria Nigua in the Dominican Republic (Cuadernos Apolo), with FADED's Logo as cover and beautiful school pictures in the back
Pencil made from high quality wood, #2 with eraser top, available only in blue